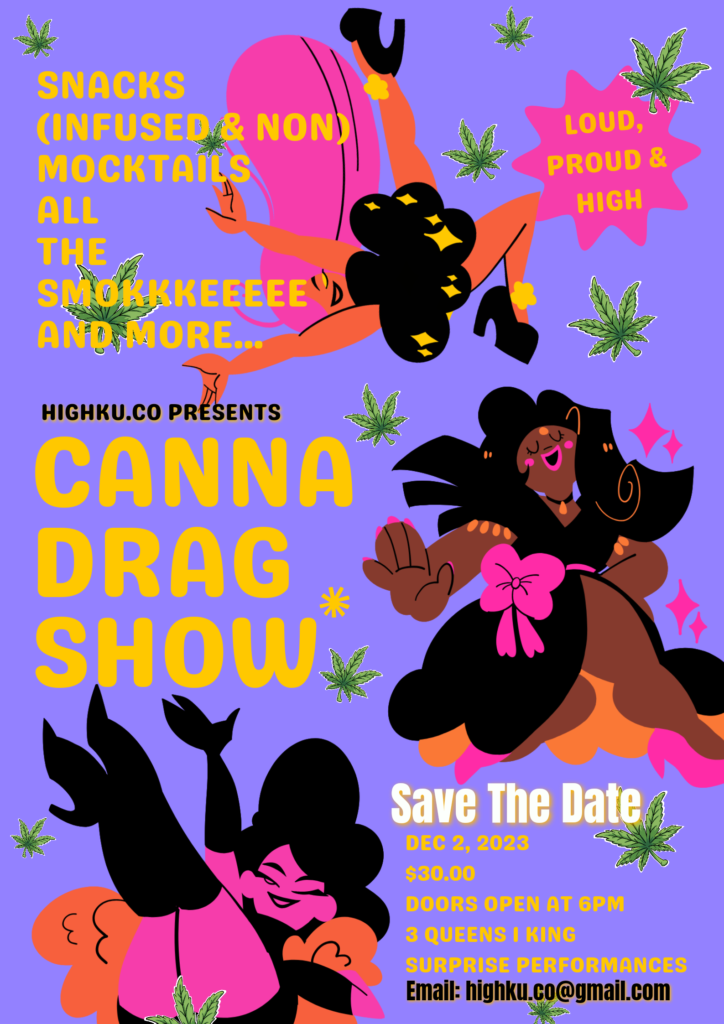 Tickets are $30.00
Date: December 2, 2023
Time: Doors open at 6pm and the show will start at 7pm sharp!
Location:
Like all our events, the address will be provided 24hrs before the event
with a special door code to get in.
There will be 4 drag performances, a performance by Tea Fannie, and a special secret guest!
There will be snacks provided by HighKu.Co (infused and Non infused).
Mocktails, all the cannabis accessories, and cannabis vendors.
We ask that you walk with all the smoke, literally!

Please Remember, This is a safe cannabis consumption queer space.
Don't forget to Tip Your Performers! Tipping is non-negotiable.

It takes a lot to put yourself out there as a performer, so the least you can do at drag brunch is pay attention and give each performer their spotlight.

Money really does talk, especially when many drags rely on tips to help offset the costs associated with drag (for hair, makeup, transportation, insurance, etc.).

Drag is a sense of status, self-affirmation, resilience, and empowerment. The most visible elements of drag are the fabulous outfits, the drama of lip-syncs and iconic catchphrases. However, the rich cultural history of drag for breaking social conventions and challenging gender stereotypes must not be forgotten, and instead celebrated.

So let's celebrate together and why not do it along with the Queen Plant herself, Mary Jane.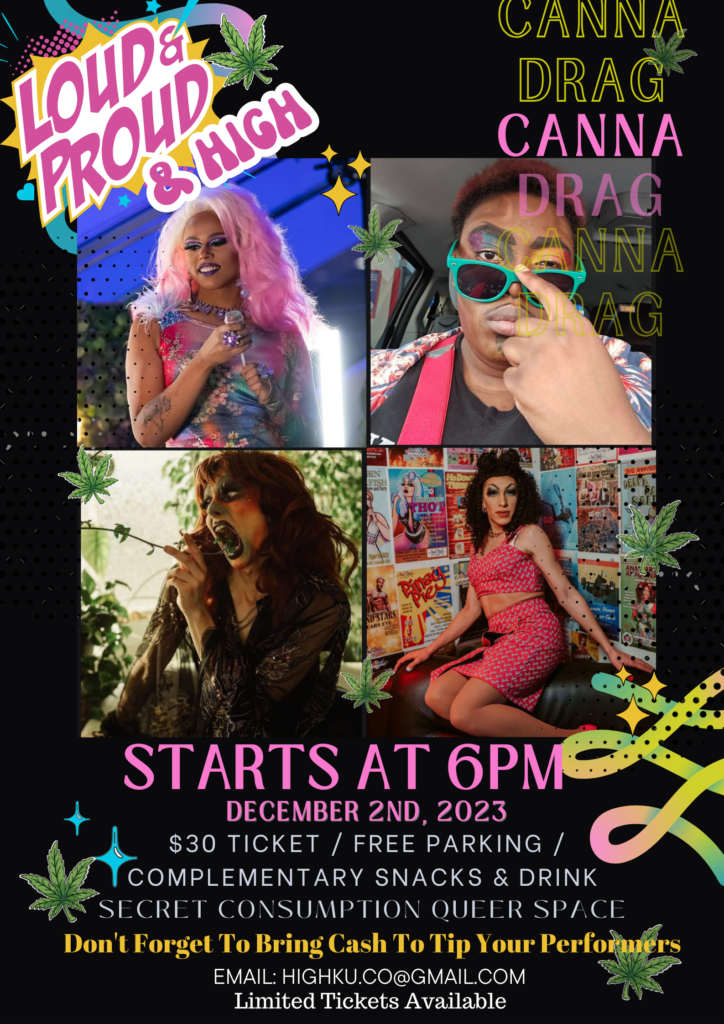 ---
Ticket Sales are Closed – See You There!